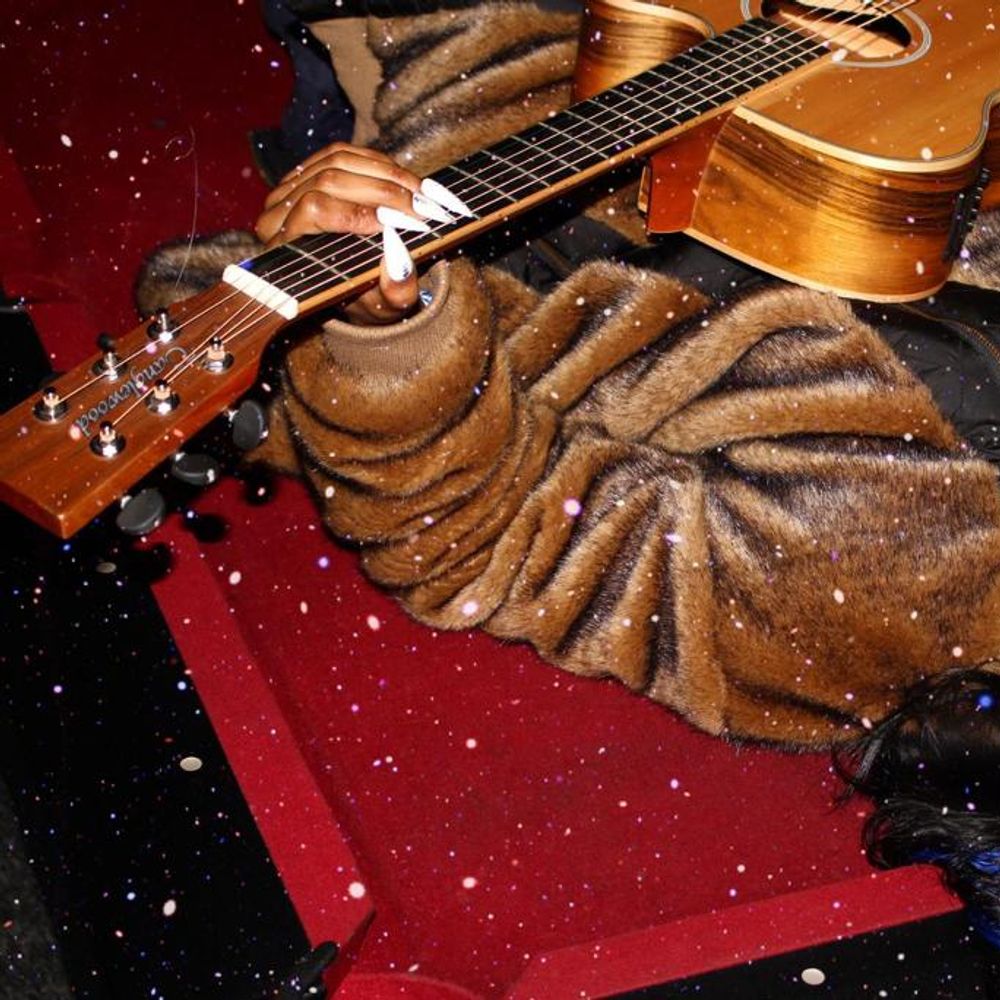 bIOGRPAHY
Teè Leonie
Litesha Bailey, popularly known as Teè Leonie is a vibrant, young lady born within the heart of the Wolverhampton, UK. Full of eccentricity, Teè Leonie has the voice of a goddess which is portrayed through her Neo - soul/ Rnb vocals to which she utilises through her composing talents cleverly in her ambition to take on the world and spread her conscious uplifting messages. 
In 2020, despite the current pandemic, this was a year of accumulating progression and prosperity for the singer – songwriter as she was determined and became able to, starr upon Solihull Radio sharing a snippet of her works in progress as well as rendtions of well - know covers that she had been devising upon her youtube channel, creating a platform to engage with her fans. Positivetly, the journey then led to the possibilty of being able work with the likes of the impeccably talented, up and coming Reggae artist High Tempo where she provided backing vocals and starred within her first music video of which was 'Who Say I', as well as now resulting in liaising with a phenomenal Reggae producer (who has previously worked with sensational artists such as Billy Ocean, Ms Dynamite, Sugar Minnott, Freddie Mcgreggor and Maccka B. 
Due to the artist being obsessed with Michael Jackson and the fascination of portraying a story and message through her music, this evoked the Teè Leonie's, inspiration, for her first ever debut single 'My Story' of could be created, solidified and released on Friday 12th March of which has now aired upon radios such as, WCR FM, K2Kradio, Mots Radio live, Birmingham's - New Style Radio, No Signal, The Beat London 103.6 FM, BBC Introducing Coventry and Warwickshire, Switch Radio and BBC Introducing West Midlands along with other recent singles
! The star has also been receiving continous supporting engagements by creating a music video of which she spent weeks upon weeks, developing the oufits, visual layout, editing etc which has almost hit an astonishing 1K views upon youtube to which due to the reception and demand she sets to release her awaited lyric video late November. 
'My Story' is a conscious, motivating, and empowering neo-soul/rnb track with an Afro vibe of which reflects the importance of believing within yourself and ensuring that no matter what, you continue to thrive. This anthem appeals to both the ladies and gents due to the continuous theme of significance within self, the uplifting anthem reminds them that no matter what trials and tribulations that they may encounter, if they stay persistent and have faith, they shall accomplish their goals and leave a legacy and that each walk of life is and are the chapters that amount to the story. 
As the chapters continue to unravel, the now 20 yearold remains in the studio, dedicated to spending numerous days and nights learning the ins and outs of production, promotion and video directing as -well as continuing to develop her sound and the way in which she channels her creative flow as she works upon finalising her E.P 'My Story' consisting of her debut single, which is schedule to drop early 2022. 
The second single being featured within within the E.P is 'Belong' which sounds the Afro – Neo/ soul infusion of 'My Story' and expresses my belonging and desire to achieve, the track really instills a powerful message reminding my brothers and sisters about the importance of being present and appreciative within where you are and claiming your place, without validation from anyone, being original, authentic, and unapologetically YOU with confidence to which was released on Friday 17th September. 
Already, prior to 'Belong's official release, it made it's debut on BBC introducing Westmidlands and second play upon BBC WM as TRACK OF THE DAY to which has now led to the confirmation of an up-and-coming interview with BBC WM's Amber Sandhu which was broadcasted upon Wednesday 13th October! The thriving singer persists and has just shared her LATEST and FIRST collabpration single with fellow artist High Tempo providing the Neo – soul Ballad 'Fever', which was brought to all platforms upon Friday 8th October with much stemmed in the pipeline.
To be given any option in a career, Litesha doesn't hesitate to say, "this is my endeavour, not my hobby. Music is what I NEED to fulfil for the rest of my life, I shall never EVER give up" as she proves. Currently at University and successfully gigging and performing, landing her first major milestone, having the opportunity to perform at Godiva Festival upon Saturday 4th September and now being confirmed for the up and coming Commonwealth games, the star states that she is at her 'prime' and it's only a matter of time before all is revealed, there is nothing stopping this striving artist to reach height she knows she will get to with hard work and perseverance.
"This young star, ready to take over the globe and I'm sure will receive a lot of love in Africa" "Obviously very passionate about her craft and career" 
"She is not lying; she has a bright future in music" – WCRFM – March 2021